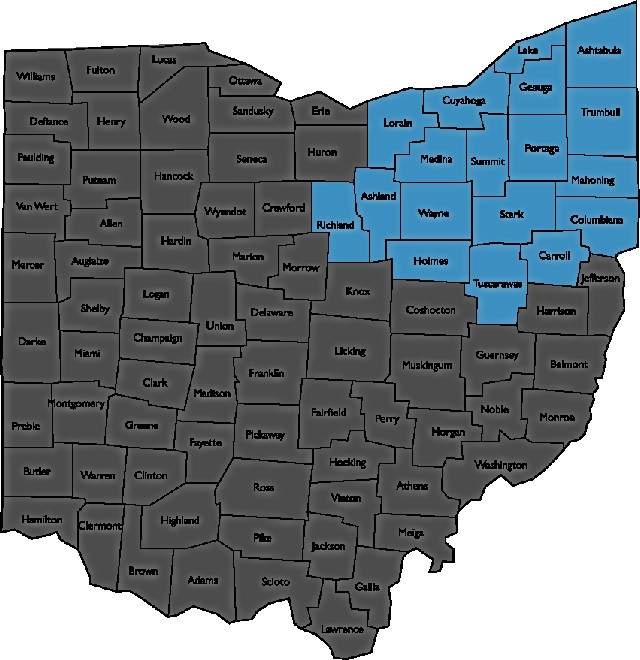 We represent clients who live in these counties. For information on how to contact us please click on "How to Contact Us" at the top or bottom of any page.
Counties served by Bates and Hausen, LLC:
Ashland
Ashtabula
Carroll
Columbiana
Crawford
Cuyahoga
Geauga
Lake
Lorain

Mahoning
Medina
Portage
Richland
Stark
Summit
Trumbull
Tuscarawas
Wayne
Counties served by John R. Bates:
Please note that Wayne and Stark counties are served both by the firms of John R. Bates and by Bates and Hausen, LLC. You are welcome to call us to determine which office best suits your needs.