Experienced bankruptcy Attorney James F. Hausen has handled over 2,000 cases. He does only consumer bankruptcies and has filed thousands of them for residents of Northeast Ohio. At Hausen Law, we offer our clients the option to meet with us in person, by telephone or via video conference. Please contact us if you'd like to discuss your options.
---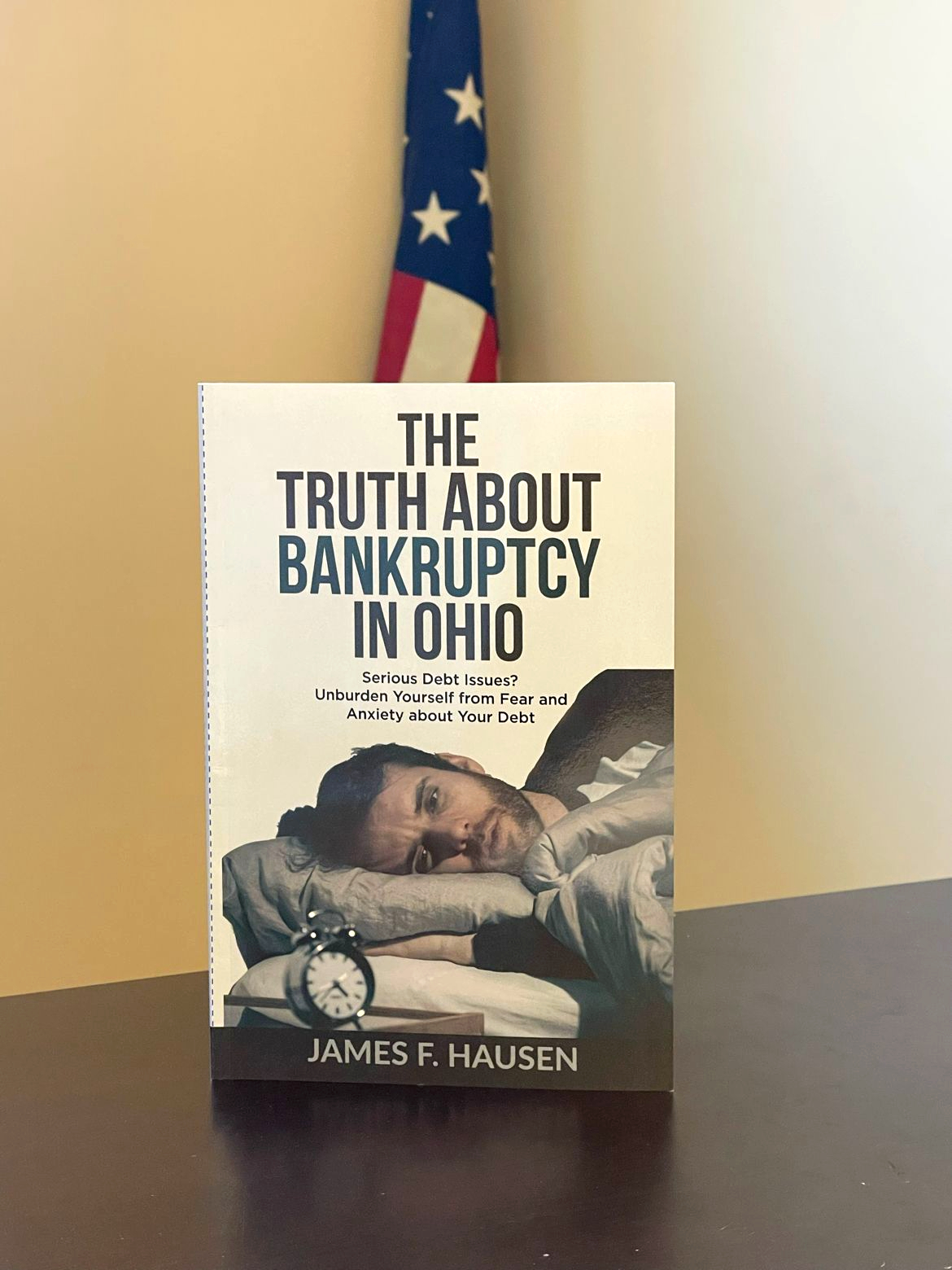 James F. Hausen is happy to announce his inaugural book, The Truth About Bankruptcy In Ohio.
In its pages he relates specific examples of the types of situations in which bankruptcy can turn a person's life around, helping them get on the track to financial stability. If you or someone you know is struggling with debt and aren't clear on how bankruptcy can help, pick up a copy of The Truth About Bankruptcy In Ohio.
---
Bankruptcy News & Resources
---
Why Choose Us?
We offer free initial consultations by phone or in person and in the evening (by phone) if you prefer.
Our fees are highly competitive and we offer special fee arrangements in appropriate cases. Call and we will be happy to tell you what your case would cost. You can retain us with only a small payment and you can make payments on the rest of the fee before the case is filed. YOU choose the amount and timing of the payments.
If you change your mind about filing before your case is filed, we will retain only the money you paid us that has been earned and will provide you with a complete accounting. The rest will be promptly refunded to you. To file your case, we require you to come to our office only once (to review and sign the papers to be filed). Many attorneys require three or more visits. Of course, you can visit us in person more often if you wish.
After your bankruptcy is over, we will continue to answer questions about your bankruptcy even years later at no extra charge. You can always call on us.
We offer an unusually high level of expertise in chapter 13 bankruptcies, having two employees (attorney and paralegal) who are experienced former employees of the Chapter 13 Trustee. This is an important advantage you will not find in other firms.
We do not try to sell you on bankruptcy. We explain your options and help you make the right decision. If you file, your case will be filed in the federal bankruptcy court, not in your local county court. And we promise you prompt, polite, professional service.
Since the 2005 bankruptcy code changes, it has become more difficult for Akron, Cleveland, Youngstown, and residents all over Northeast Ohio to file for bankruptcy. More people today are attempting to file on their own with do-it-yourself kits and end up regretting the decision of not hiring a locally experienced bankruptcy attorney. There are various types of bankruptcies which is why it is so essential to choose the right bankruptcy lawyer who will provide the kind of experience you need to handle your particular case and determine the proper bankruptcy type that would suit you best. James F. Hausen can educate you about what protection you need for your unique circumstances and work with you to reach the best solution.
---
Now serving residents of all Ohio counties. For more information, please visit our Counties We Serve page.